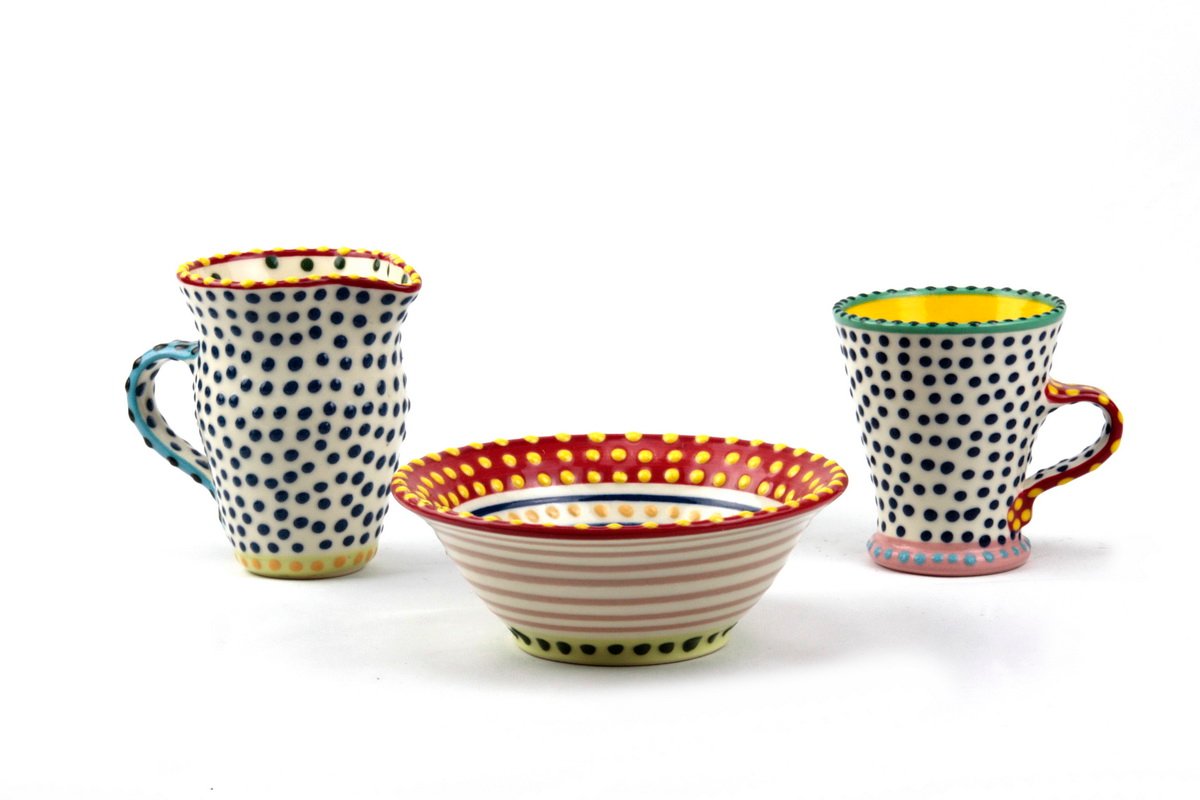 Born: 1962, Kingston, South Australia
Lincoln's ceramics almost entirely revolve around the concept of vessels or objects that are used for eating and drinking purposes. The work is very distinctive due to a technique that gives a raised/ textured surface to the decoration. Exuberant use of colour and bold black and white surface design adds to the overall effect. Aesthetic elements are as important as the functional considerations, the two coming together to create a uniquely individual object.
"The roots of my decorating techniques" says Lincoln "lie in the 16th and 17th Century slip-trailed wares of English folk potters, such as those produced by the Toff and Simpson families in England before the advent of the Industrial Revolution.
"My decoration is largely inspired by basic design elements that can be found in all ancient civilizations – spots, spirals, circles, linear patterns and stripes. Whether it is just pattern or imbued with meaning is another story! I still find it very magical and grounding that the elements of earth, water, air and fire are all involved in the making of ceramics."
Since completing a degree in ceramic design in 1983 Lincoln has worked full time as a studio potter in a number of countries. He has also carried out some teaching and worked on a number of archaeological excavations with a ceramic component.
He set up his Newlyn studio in 2008, from where he continues throwing and hand building an array of slip-trailed tableware and sculptural pieces.