The hundred-year legacy of the Leach Pottery
We are very pleased to be rescheduling our planned exhibition – which was postponed due to the lockdowns in 2020 – to celebrate the centenary of the Leach Pottery this September. Details of the upcoming exhibition can be found here.
---
St Ives Ceramics, celebrating 30 years
September 1990 – St Ives Ceramics opened as a specialist gallery for Studio pottery.
We kicked off our celebrations with an exhibition of pots by John Bedding and Sam Hall entitled "North South in the West" which ran from September 13th to November 1st 2020. More details of the exhibition can be found here.
---

John Bedding a former student of Bernard Leach and a working potter in St Ives, gives an account of the 30-year history of St Ives Ceramics
The beginnings
In 1989, I was working from a workshop in Trencrom just outside St Ives. I was feeling isolated, and had for a few years had been looking for a suitable workshop to buy in St Ives, where I could also set up a retail outlet. I came across the Harts Ice Cream Factory in Fish Street, which I purchased and converted  into a workshop fronted by a gallery space. The created gallery consisted of two rooms, the lower had been formally used for refrigerating the ice cream. It was large enough to fulfil a dream, which was  to exhibit studio pottery in an area designed for the purpose. St Ives at that time had galleries and shops largely for 2D work, they generally displayed  the few pots on plinths and in lowly corners; almost as an afterthought. Owners had little critical, or technical knowledge to inform customers on studio pottery, and in a town for which it was renown, things needed a change.
I opened my doors in September 1990. It was then called St Ives Pottery, which I later changed to St Ives Ceramics, as the name created some confusion with the Leach Pottery which in earlier times was sometimes referred to as St Ives Pottery. At first I had a lot of success with my own work, but struggled to acquire pots from some of the more established potters as I had no track record as a gallery.
First exhibitions
The tide turned in 1992 with my first exhibition at the gallery entitled "Leach Cardew Connection", which was a comparative show of ex-Bernard Leach and Michael Cardew students. David Leach agreed to exhibit along with other leading potters. Its success opened doors for me, and I was able to approach other potters I admired. The next few years saw a succession of exhibitions and a growing reputation. At first I tried to manage making and selling on my own, but soon realised I needed someone out front.  Amanda Ray, daughter of a local painter became the salesperson. Money was tight so to supplement her wages I taught her how to make raku jewellery, which she made during quiet periods.
The Tate St Ives and Gaolyard Studios
The arrival of the Tate Gallery in 1993 was a big boost to the town, and St Ives was soon getting a flow of art tourists, subsequently many more galleries were opening up. In 1994 I was asked by the Tate  to exhibit my pots in the public areas of the gallery for a year. This increased traffic through St Ives Ceramics, and I realised I was spending too much time out front with customers and not in my workshop. This led to me acquiring an old council yard in Dove Street (formerly the site of the town gaol), which I converted into nine separate studio spaces for potters, and in 1998 I moved my workshop into what was now called Gaolyard Studios.
Moving my workshop out of Fish Street allowed me to take over the area and form two more rooms of gallery space in which I created a museum-like atmosphere. I was now able to exhibit a wider range of ceramics, incorporating work that was less traditional in style.
CBS Collection
While I was still at Fish Street I had met a London based art consultant Kate Chertavian. She had become interested in studio pottery and wanted to exhibit my work. We became good friends, which led to us forming the CBS collection, which was to be a collection of "master potters" past and present. These were installed into the new gallery space I had formed, and it became a rolling exhibition of pots for sale; after reinvesting from the profits, we were able to create an ever greater collection over the years.
The Leach Pottery
The Leach pottery had been in gradual decline since the death of Bernard Leach in 1979, and with the death of Janet Leach in 1997 it was put up for sale. It was purchased by a local businessman who ran it for a few years, but in 2003 it was again up for sale. I joined a small steering committee and later became a trustee of the group which was to purchase and renovate the pottery, and to bring it into public ownership. The Leach Pottery reopened in 2008 as a working pottery and museum, and once again has become the training ground for future potters.
With an influential and highly active Leach Pottery, the Gaolyard Studios and St Ives Ceramics, the town has once again a thriving community of potters and a hub from which the best examples of studio ceramics can be seen. On a personal level it has been an education – I feel by getting to know more of my contemporaries I have come to understand more of their work. Also it has broadened my critical eye, which was once locked into reduced stoneware and porcelain. I can now appreciate other methods and techniques which I hope has given me a more rounded view of a craft which I spent most of my working life enjoying.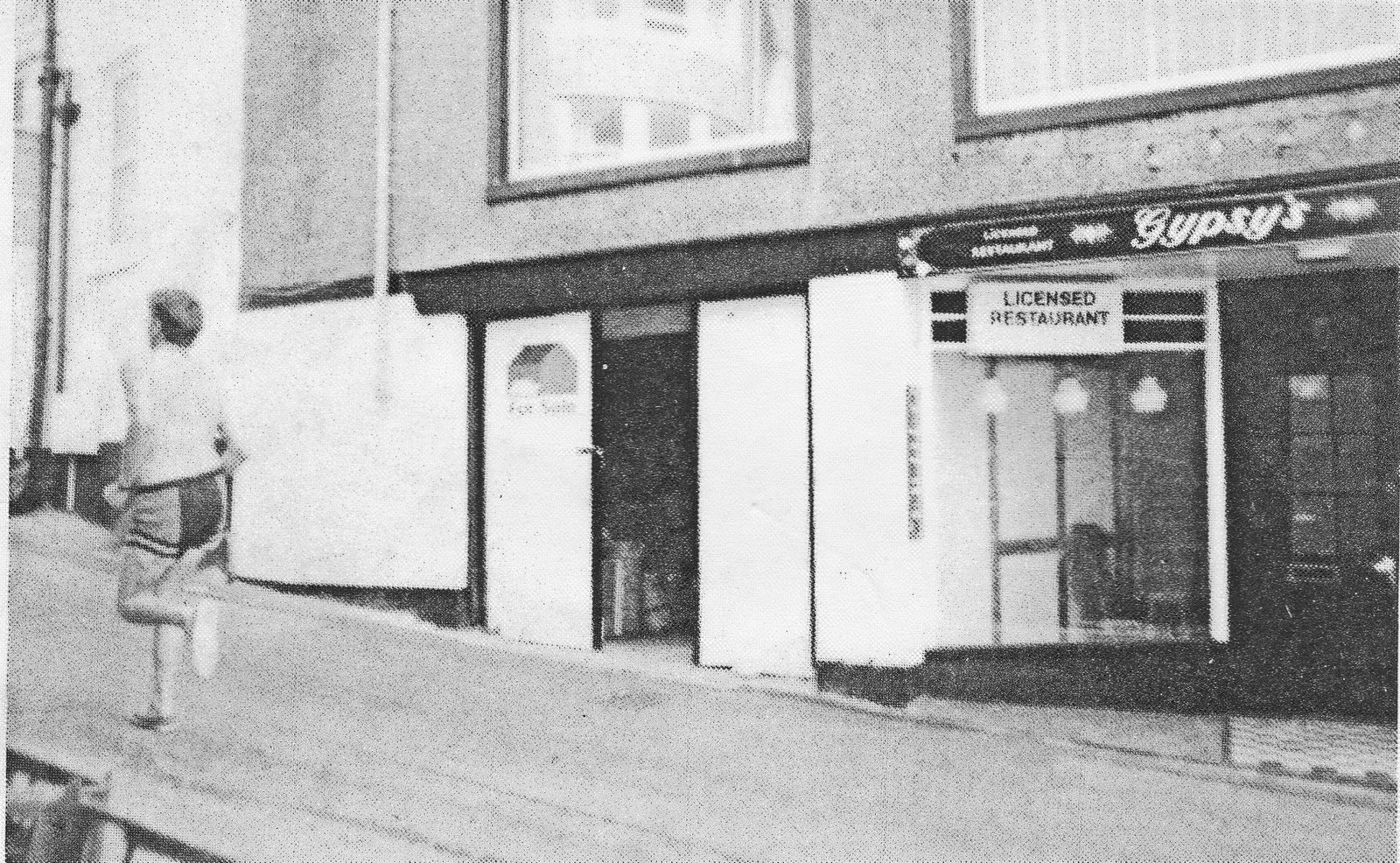 First exhibition poster