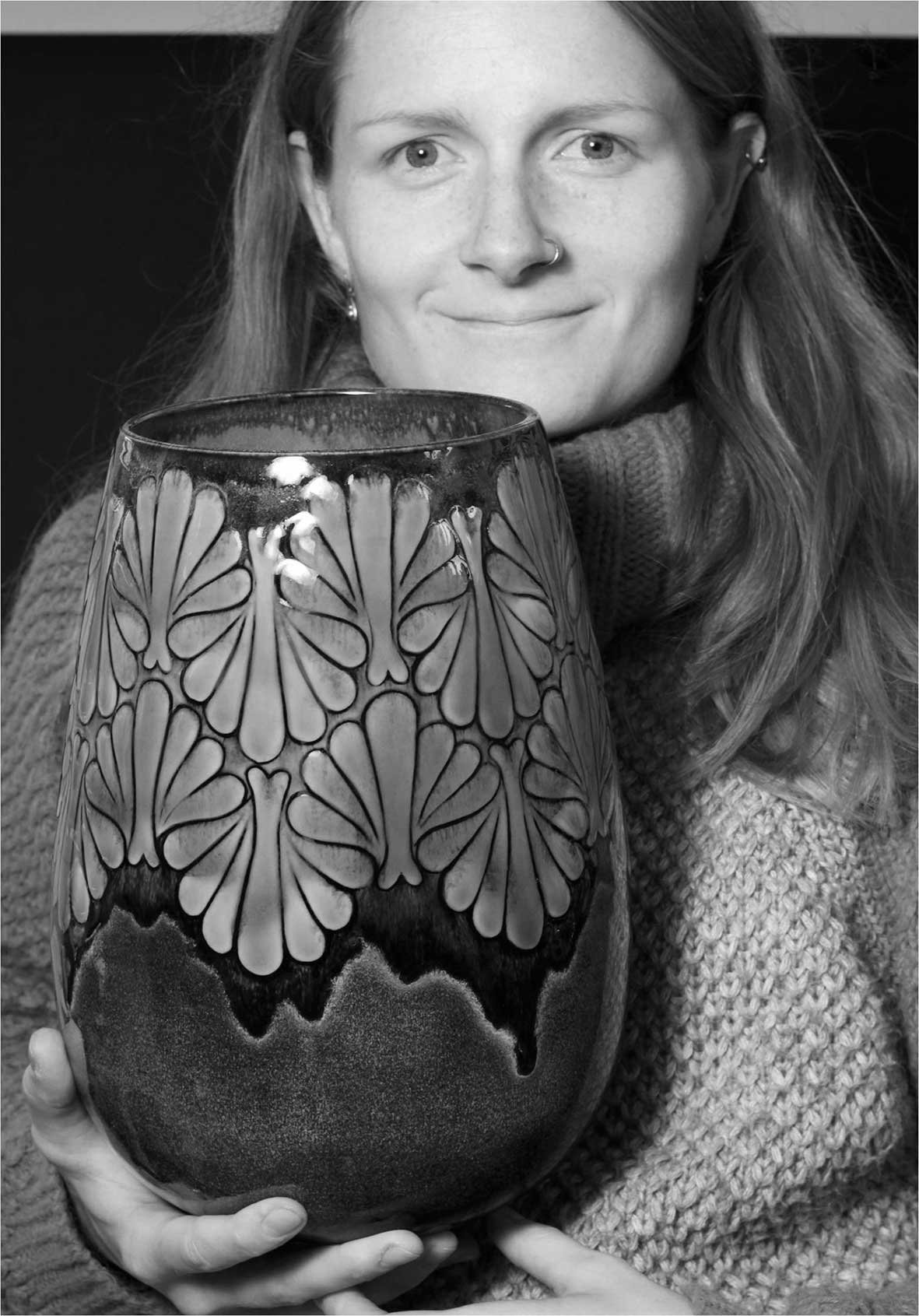 Having trained at the Leach Pottery, Laura now produces her own range of functional pottery. Alongside this she creates one-off pieces which are highly carved with intricate geometric patterns and natural forms.
Laura began her ceramics career in Wolverhampton, where she studied for a BA Hons in Ceramics. She continued to finish a Masters in Ceramics, also at Wolverhampton.
The next step in her journey was to work for Peter Beard: www.peterbeard.co.uk. Following this she moved to Devon to work for Penny Simpson for three months: pennysimpsonceramics.co.uk.
Laura then spent a year training at the Leach Pottery in St Ives: www.leachpottery.com. Her time at the Leach was funded by the charity 'Adopt a Potter', which supports emerging potters in their education. Laura then worked at the Leach Pottery as part of the production team, until February 2016, when she moved to Chatham, Kent, to set up her own studio at Nucleus Arts Centre.
In August 2018 Laura moved back to St Ives to set up a pottery studio at the Gaolyard Studios on Dove Street, founded by Leach Potter John Bedding, where she now produces her functional pottery.